eMpowering Youths Across ASEAN Programme
Aspired to lead the charge for sustained and positive impacts in communities that Maybank operate in, a strategic partnership with the ASEAN Foundation was sealed during the 51st ASEAN Day on 8 August 2018, in Jakarta. Following its success and the impact generated, Maybank Foundation consequently signed a 3-year Memorandum Of Agreement with ASEAN Foundation during the 52nd ASEAN Day on 8 August 2019 in Jakarta. The signing was held at the new ASEAN Secretariat building which was launched by Indonesian President Joko Widodo and was witnessed by the foreign ministers from all 10 ASEAN member states.
CHAIRMAN'S STATEMENT OF THE 35TH ASEAN SUMMIT
"We acknowledged the ongoing efforts of the ASEAN Foundation to partner with the private sector to prepare for ASEAN youth to be future-ready by addressing their digital skills development through initiatives like the ASEAN Digital Innovation Programme and ASEAN Data Science Explorer and by promoting volunteerism through the eMpowering Youth across ASEAN programme to strengthen community bonds"
29,642
Individuals positively Impacted
59
NGOs, partners & other related stakeholders were engaged
Change-maker's Journey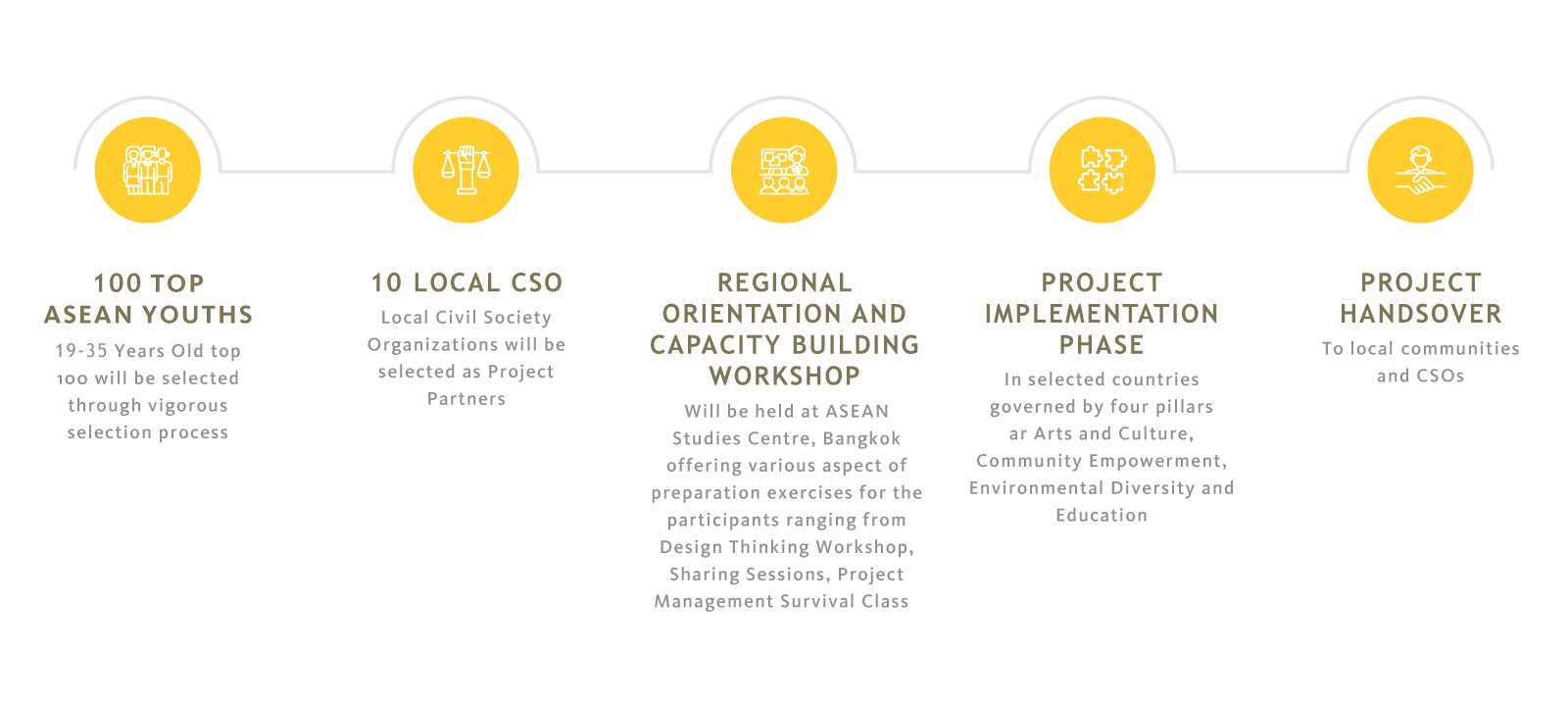 We are now looking for the next 100 youths to join us for our Second Cohort!
Program Partners