eMpowering Youths Across ASEAN Programme Cohort 2
COHORT 2 SUMMARY PERFORMANCE
75 youths were selected from a total of 2,759 applications across 10 ASEAN countries. Unlike Cohort 1, which had the deployment component, for Cohort 2, we did not deploy the Youths Volunteers to the project sites in Cambodia, Indonesia, Malaysia, and the Philippines. A hybrid approach was implemented during the pandemic. This alternative was chosen due to the global spread of COVID-19 that triggered, among other consequences, a sprint towards infection prevention that included strict limitation of mobilization both local and international.
Below are the brief summary of Cohort 2:
21,106 Individuals positively impacted
Over 185 social media posts were circulated across four social media platforms of ASEAN Foundation (Instagram, Facebook, Twitter, and LinkedIn),
Generating 1,021,014 views, and 156,238 engagements.
According to Meltwater (2022), a total of eight clippings made a total PR value of USD 594,016.98.
The record from the CSOs shows that EYAA related online activities reached 851,910 people.
Funding of USD 25,000 per project due to the hybrid approach.
Siem Reap: "Village Weaving Gallery" by Color Silk
CAMBODIA
PROJECT SCOPE:
Development of gallery to showcase silk products
Development of virtual gallery
Financing to buy raw colorant for silk production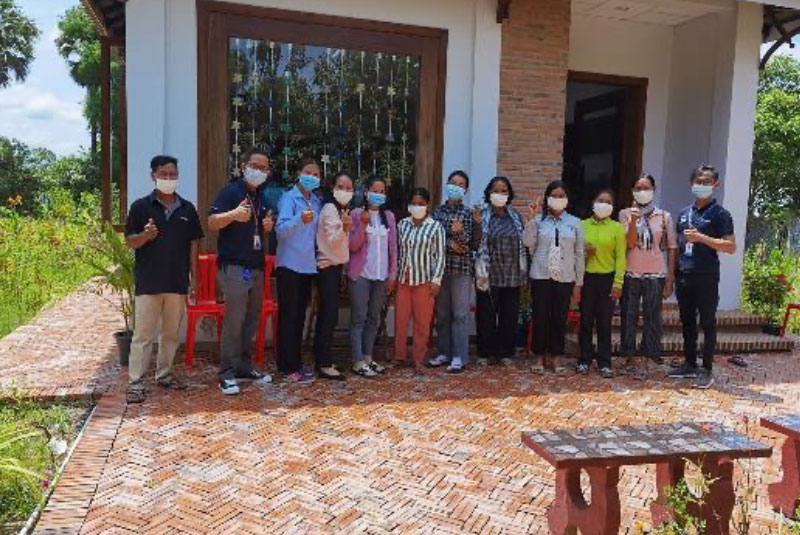 2022

No of farmers and weavers involved

124

No of local youth from public school impacted

150

No of Youth Volunteers from ASEAN

7

Outputs

1 display gallery was built
1 garden was built
325 trees were plated
4 part-time jobs for rural women were created
30 local farmers, 30 women, and 155 youths were empowered
Bogor: "CREATONME Project" by EcoFun
INDONESIA
PROJECT SCOPE:
Training and capacity building of weavers
Environmentally friendly processes
Provide microfinance to assist purchase of raw materials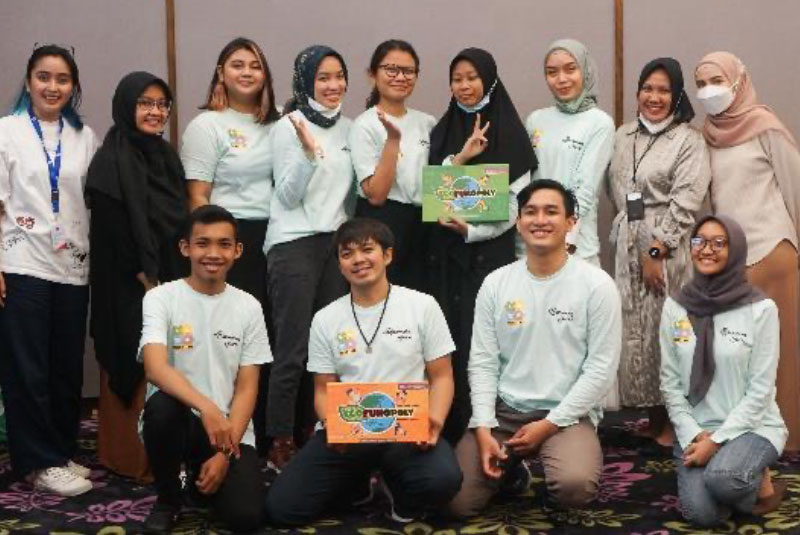 2022

No of beneficiaries

554

No of Youth Volunteers from ASEAN

6

Outputs

The development of game-based teaching and learning module
4 boardgames prototypes were developed
115 beneficiaries in 49 cities across Indonesia impacted
8-day Training of Trainers was run
Lombok: "STEAM CHIME Programme" by Nexus3 Foundation
INDONESIA
PROJECT SCOPE:
Training and capacity building of teachers to implement new educational approaches
Raising awareness of Ecological Child Rights to the students from rural and disadvantaged communities
Improving students' learning skills through educational experiment activities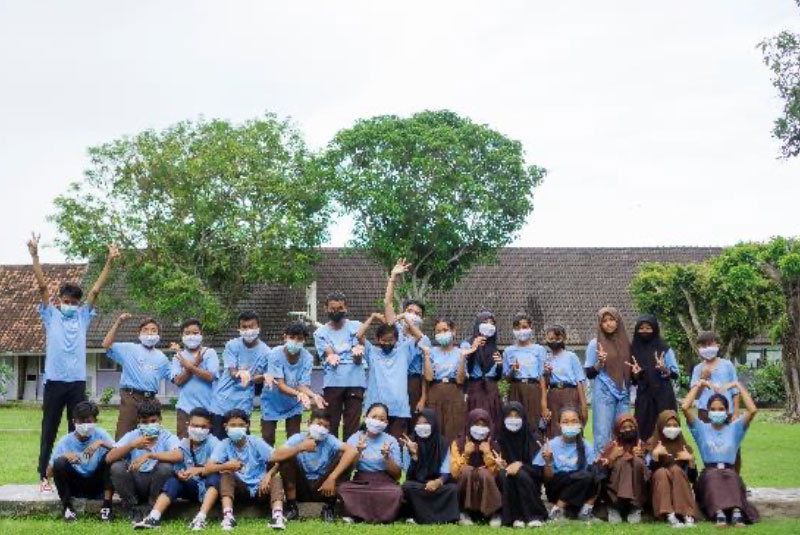 2022

No of beneficiaries

371

No of Youth Volunteers from ASEAN

7

Outputs

Enhanced students' English ability and enabled teachers at one high school to use technologies in their teaching
Raised awareness on Ecological Child Rights to students at seven elementary schools and one high school
Encouraged teachers at seven elementary schools to apply innovative educational approaches
Polewali Mandar: "Digital-Based Farming and Agripreneurship" by Rikolto
INDONESIA
PROJECT SCOPE:
Capacity building of local youth on digital farming
Creation of digital farming tool prototypes in cocoa farming
Digital marketing platform creation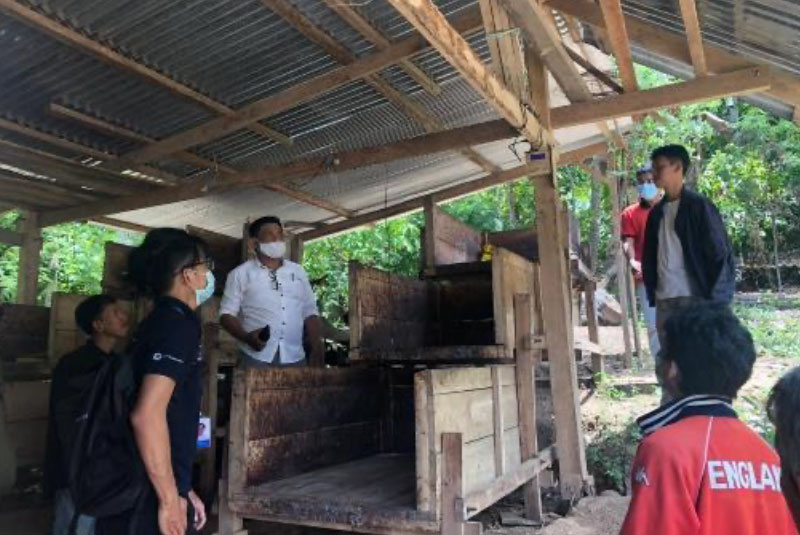 2022

No of beneficiaries

267

No of Youth Volunteers from ASEAN

9

Outputs

4 prototypes of digital farming tools were created to support cocoa processing
1 digital marketing platform was created to expand their cocoa market
50 youth people were empowered
Kuala Lumpur: "Digital Entrepreneur Programme" by Me.reka
MALAYSIA
PROJECT SCOPE:
Capacity building of B40 youth
Strengthening employment opportunities
Increasing social mobility upward through access to skilled gig employment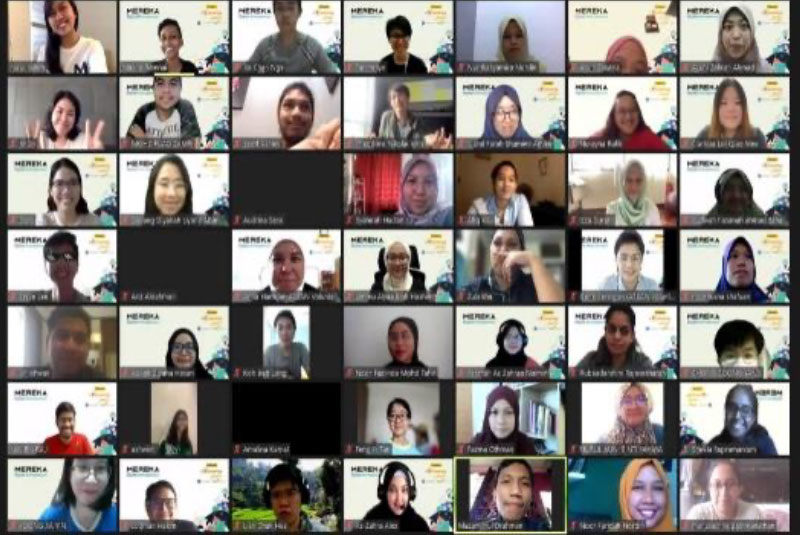 2022

No of beneficiaries

436

No of Youth Volunteers from ASEAN

7

Outputs

1 digital entrepreneur course was run
107 underprivileged youth graduated
3 partner sharing sessions were conducted
1 virtual career open day was conducted
1 alumnus gathering was run
42% of the participants earned RM 1,200 after the programme; 30.64% earned the abovementioned amount after three months
Kuala Lumpur: "SenikidZ Online Project" by Persatuan Kakiseni
MALAYSIA
PROJECT SCOPE:
Teaching kids the art of Wayang to encourage creative thinking for problem solving
Providing safe space for expression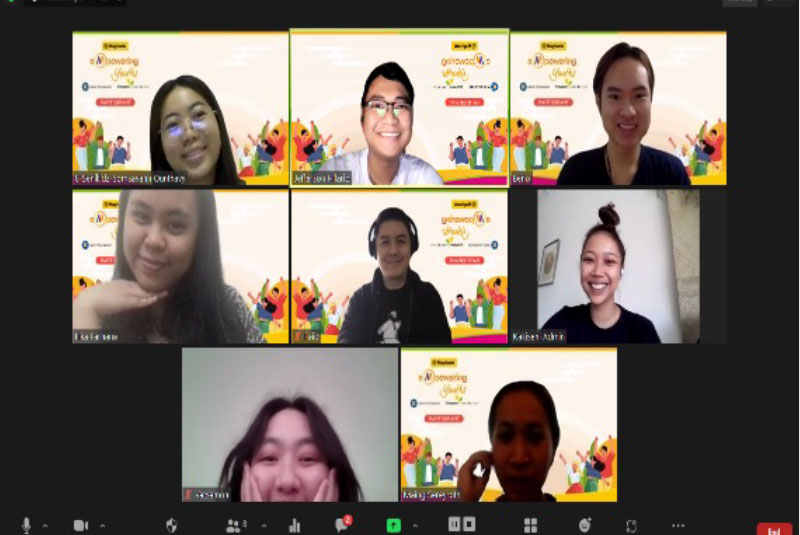 2022

No of beneficiaries

554

No of Youth Volunteers from ASEAN

9

Outputs

30 underprivileged (B40) students from all over Malaysia (i.e., Kuala Lumpur, Shah Alam, Petaling Jaya, Kuang, Bestari Jaya, Bandar Tun Hussein Onn, and Batu Pahat) joined the eight-week programme
28 of them graduated
A virtual final showcase and graduation event premiered on Facebook and YouTube
Sarawak: "Nurture Nature: Eco-Farmer" by WormingUp
MALAYSIA
PROJECT SCOPE:
Reducing over usage of chemical farm inputs
Improving the livelihood of farmers
More sustainable farming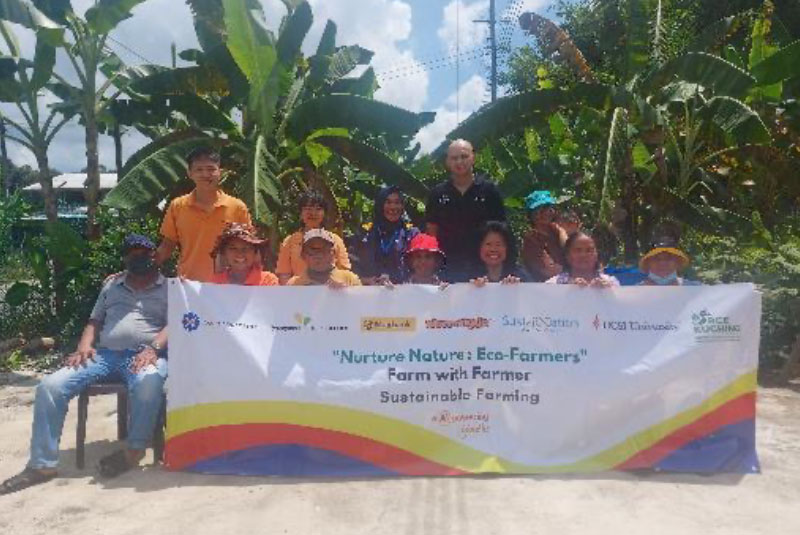 2022

No of beneficiaries

46

No of Youth Volunteers from ASEAN

5

Outputs

9 farmers were recruited and trained to adopt sustainable farming; Each was expected to trained 10 more farmers
1 Sustainable Farming Educational Hub was created
A series of trainings (i.e., on insect composting, biological control, ayam kampung, and aquaponics) were conducted
5 organic waste sources were identified
120 kg of organic waste were collected
Nueva Ecija: "Improvement of Livelihood Centre" by Global Peace Foundation
PHILIPPINES
PROJECT SCOPE:
Improving the livelihood of organic mushroom producers
Encouraging organic and sustainable mushroom production
Creating employment opportunities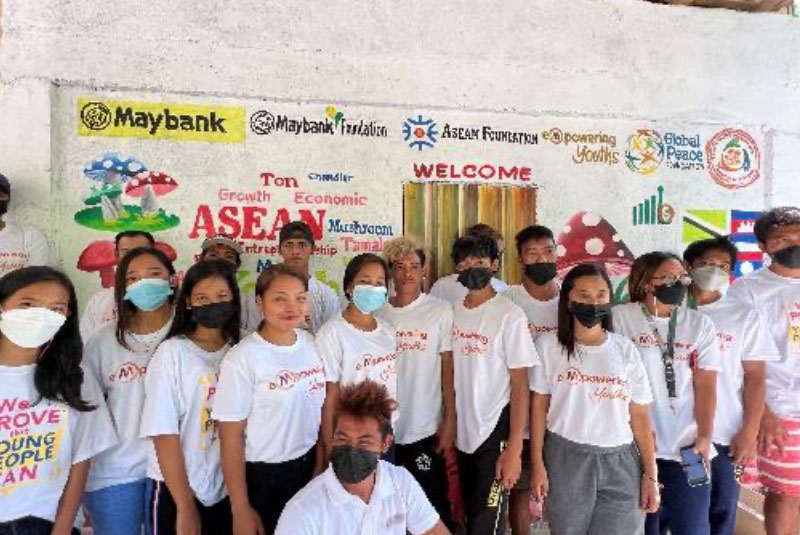 2022

No of beneficiaries

117

No of Youth Volunteers from ASEAN

9

Outputs

1 organic mushroom production training was conducted
30% increase in employment rate
Mindoro: "Project Bayi" by Keep Hope Alive
PHILIPPINES
PROJECT SCOPE:
Improving household income and job opportunities for poor income indigenous women
Training and improving the quality and diversifying products
Establishing livelihood center and market-driven promotional activities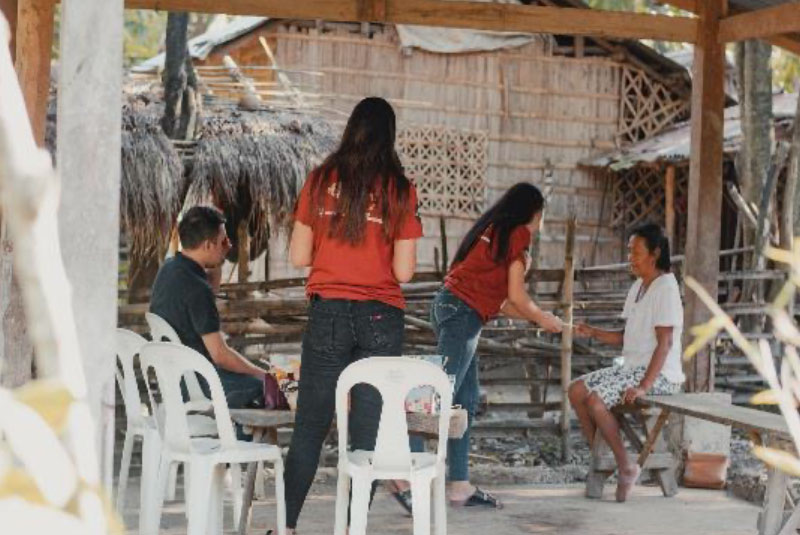 2022

No of beneficiaries

621

No of Youth Volunteers from ASEAN

9

Outputs

1 organization was established
150 indigenous and rural women were empowered
5 workshops were conducted
500+ handicrafts were produced
1 livelihood center was developed, equipped with 8 new equipment and facilities
4 online marketing events were conducted
2 stores on Shopee and Lazada were established
Cebu: "Advancing Self-sufficiency & Better WASH Behaviours" by Masy Consultants
PHILIPPINES
PROJECT SCOPE:
Improving Water, Sanitation, and Hygiene Education (WASH) of local community in Cebu
Installing WASH facilities
2022

No of beneficiaries

18,017

No of Youth Volunteers from ASEAN

7

Outputs

452 young WASH advocates were educated
13 educators were trained
31 WASH facilities were installed. They were used by 5,403 households, 7971 students and 12,134 persons in neighboring Barangay