Cashville Kidz
SUSTAINABLE & HIGH IMPACT:
The programme is designed to provide schools, as well as educators, with tools and resources that will enable them to sustainably educate and elevate the financial literacy level of students for years to come.
What is Financial
Definition: Financial literacy is the education and understanding of knowing how money is made, spent, and saved, as well as the skills and ability to use financial resources to make decisions. These decisions include how to generate, invest, spend, and save money.
The target is to reach out to as many school children as possible with this programme over the next 5 years in countries across ASEAN, so that they in turn can influence their family members and friends with their knowledge on good money management habits. This will build a new generation of youths who are savvy with money and who will enjoy better financial independence in their adult years.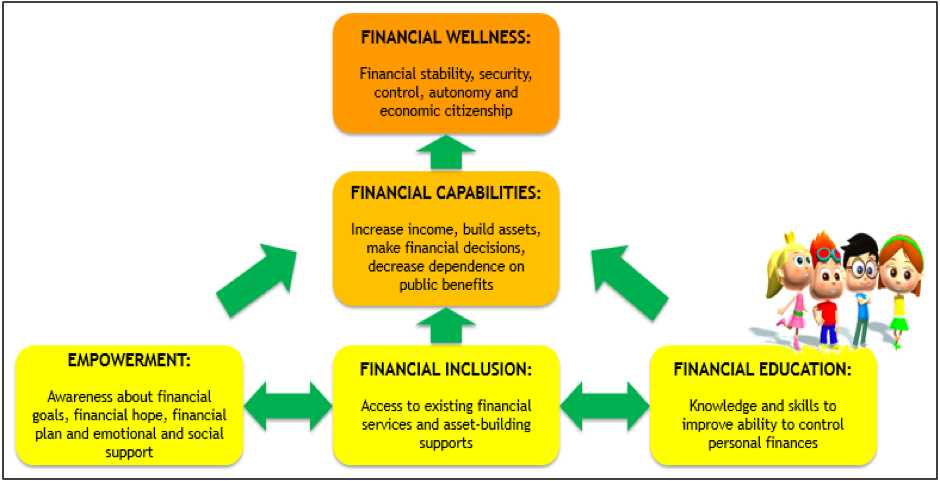 The unique components of the programme include:
Cashville Kidz Animated series:

Fun delivery - animation-based contents have proven to better capture the attention of young school children. Students enjoy watching the cartoon series, hence making it an effective means to help them understand the topic of Financial Literacy.
Cashville Kidz brings together four (4) good friends (Penny, Sens, Barry and Suzy), whom despite their different backgrounds and personalities, share the same challenges when it comes to handling their daily money affairs.
The story in the cartoon series revolves around the lives of these 4 good friends;

Sens Andola

(the Saver & Nerd),

Penny Wise

(the Cautious spender),

Barry Maveric

(the Risk taker & Careless spender) and

Suzy

Spendamore (the spoilt princess who is incredibly careless with money).

Comprehensive Student's Worksheet:

What makes the Cashville Kidz program unique and sustainable is that it is measurable and quantifiable: Improvement in the level of Financial Literacy amongst kids is measured and quantified through our Pre & Post assessments.
Outcome measurement includes assessment of the students' financial knowledge before and after the programme.
Students learn what to do, and what NOT to do through the experiences of the programmes' 4 characters.

Teacher's Toolbox:

School teachers are also trained with financial knowledge to ensure the effectiveness of the programme.
Tools (manuals, videos, resources, etc) are provided to the schools and teachers, courtesy of Maybank and Maybank Foundation to enable the school to continue to run this program in the coming years (Long Term sustainable CSR).
The Cashville Kidz programme is delivered by adopting a 'product tiering' approach consisting of three (3) versions to suit the countries or market that the programme is being implemented in; Cashville Kidz Lite, Cashville Kidz Standard, and Cashville Kidz Advance.
"We believe in the importance of developing and nurturing good financial habits from a young age - hence the introduction of the Cashville Kidz programme as part of providing a holistic financial solution to the communities we serve in." – Shahril Azuar Jimin, CEO, Maybank Foundation
As of today, the Cashville Kidz programme has touched the lives of over 250,000 students in more than 1,000 schools, exceeding its target of having 50% of participating students improving their financial knowledge. The programme is currently conducted in seven (7) countries across the region namely Malaysia, Cambodia, Philippines, Indonesia, Singapore, Myanmar and Vietnam.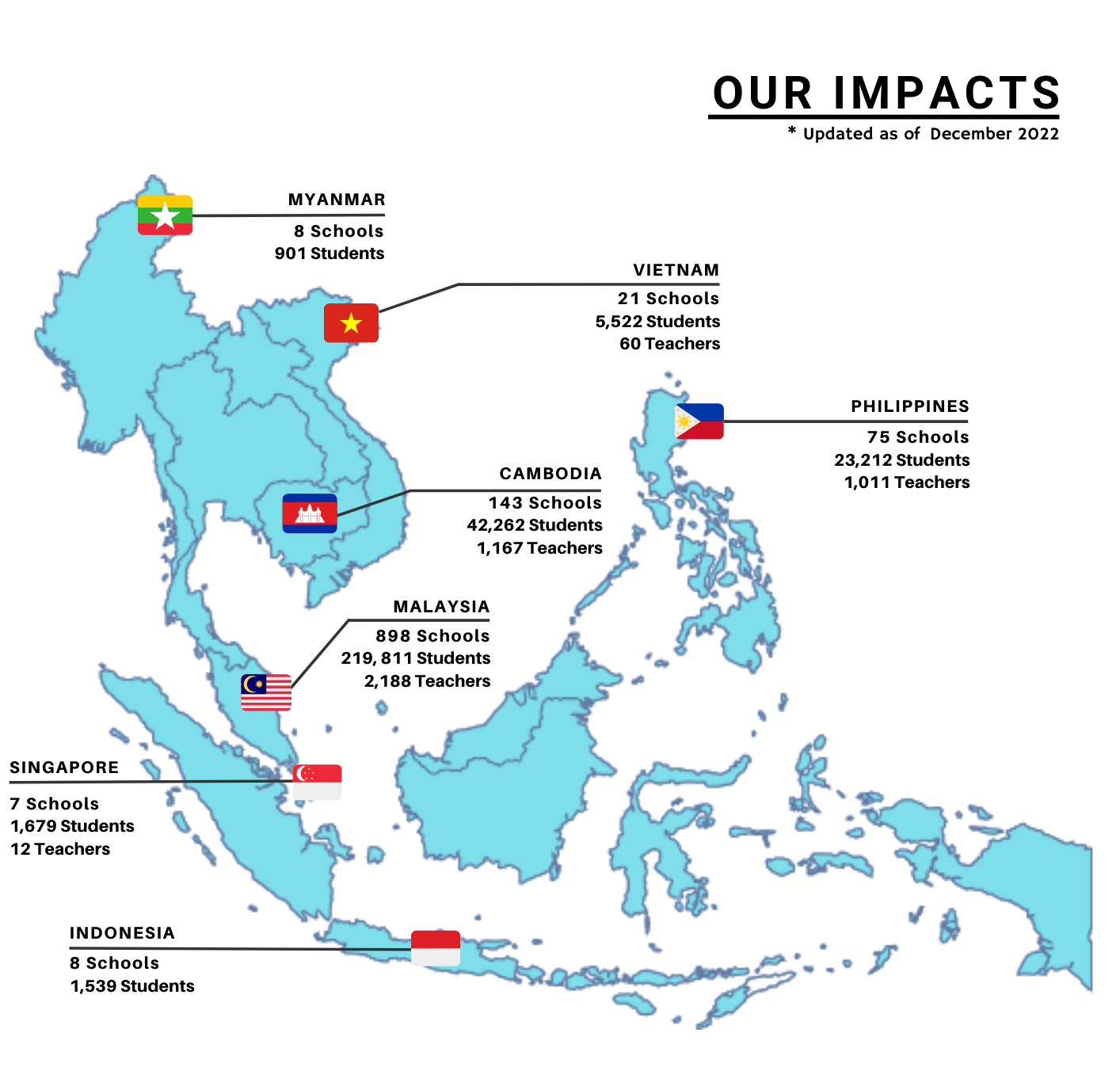 Awards/Accolades Won by Cashville Kidz:
Efma-Accenture Global Banking Distribution and Marketing Innovation Awards 2013 (Paris).
Platinum award for Excellence in Provision of Literacy & Education at the 6th Global CSR Summit & Awards 2014, Bali, Indonesia.
CSR Award at the 4th Global Good Governance Awards (2019), Jakarta, Indonesia.
Gold Award in Best Community Programme Award category at the 11th Global CSR Summit & Awards 2019, Kuching, Malaysia.
The programme was also cited in the OECD (2018) Financial Inclusion and Consumer Empowerment in Southeast Asia report.