Maybank TLC –Training & Learning Centre
CONTEXT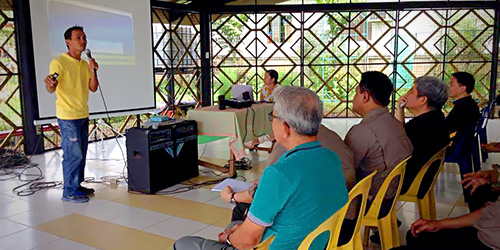 A cross section of youth in the ASEAN Region are deprived of basic education or skills training. High levels of youth unemployment and challenging economic conditions means that it has never been more important to ensure that young people have the skills they need for work, especially those who have been out of mainstream, formal schooling.
For young people who have little or no opportunity to be part of the formal schooling system, Maybank TLC – Training & Learning Centre not only provides training and learning but also serves as a local catalyst for youth empowerment. The first TLC was built in Cagayan De Oro, Philippines and followed with the second TLC which was built in Myanmar.
Skills training plays a crucial role in driving development and transformation as well as reducing poverty and empowering out of school youth or youth who have no opportunity to go to school. Without qualification and lack of right knowledge and skills, these youngsters averagely can only get a low income jobs.
TLC in Myanmar named Maybank TLC-CVT (Centre for Vocational Training) Program 2017 is a collaboration between Maybank and CVT Myanmar, intended to provide vocational training for the Myanmar youths.
Due to various limitation including financial needs and family constraints, some of Myanmar youth couldn't proceed and complete their studies in Myanmar's mainstream education. There are also qualified students from the Myanmar's mainstream education but doesn't have enough experience and right skills to survive in their respective working fields.
STRATEGY
Philippines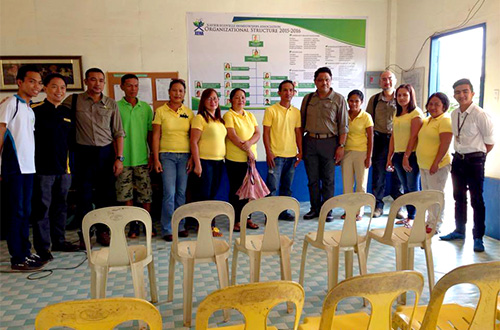 Maybank Foundation and program partners build model skills centres in geographically and socio-economically diverse areas to benefit disadvantaged young people who have little or no access to formal schooling. For Philippines, these centres are intended to be developed into:
Providers of effective vocational training
Centres of information and innovative practice
Skills training combined with livelihood, health and entrepreneurial training
The centres are to be built across ASEAN to enable local school leavers, or those who did not complete school with sufficient skills to render them suitable for employment, to be productive and manageable. TLC is an essential element in improving their employability and potential productivity.
We are realistic that the programme will evolve with the needs of beneficiaries as well as the lessons that will emerge from implementation and will look to constantly refine the model.
Myanmar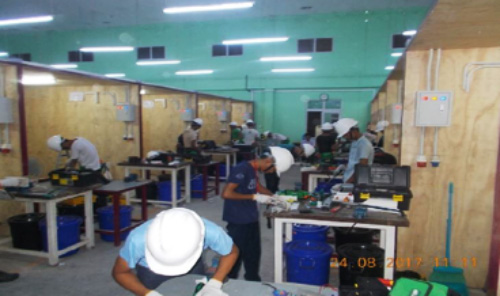 In line with the government of Myanmar's initiatives to produce bigger pool of skilled workers, Maybank collaborated with CVT Myanmar to provide electrical course's training for 24 selected students from about 300 applicants. In Myanmar centres, these are the things that Maybank Foundation intended to be developed which is:
Provides both theoretical and practical trainings
Students with basic electrical knowledge (priority given to those from needy family background)
With the vast experience of teachers and trainers from CVT Myanmar, the program main objective is to up skill the students and given them higher opportunity to be employed, getting better jobs position and earn higher income.
This is also in line with Maybank aspiration in giving back to the community and contribute to the Country by producing more skilled local young talents.
OUTCOME
With significant annual investments, we aim to achieve the following:
Empower youth
Promote mentor development
Enable new skills learning
Produce more skilled local young talents
Enhance capacity building for communities
Create higher opportunity to earn higher income
Create new job opportunities in local communities
We are proud to pilot the Maybank TLC programme, which ran from 12 July 2017 until 26 January 2018, whereby 22 students graduated from the programme. 3 of the students from the pilot programme participated in National Skill Competition 2018 and one out of 3 had been selected as 2nd Runner Up of the competition. In addition, 8 students from the pilot programme were successfully employed by well-established local corporates comprising of Lenia Power Engineering Group, Governmental Department of Electrical Supply Enterprise (ESE) and Malborne Engineering Company. The students are currently pursuing their up-skilling programme under CVT Apprenticeship Programme Year 2. Meanwhile, another student from the pilot batch is currently abroad as a sailor under the capacity of an Electrician and 5 are working as Electricians in different companies.
On 22 March 2019, the graduation of 21 Electrician course students in the 2nd batch of the programme which ran from 11 June until 18 November 2018 was held. We are also proud to announce that 13 of the students had sat for National Skill Standard Authority (NSSA) Level 1 examination in January 2019 and the other 8 students have committed to sit for the NSSA examination in the near future.